Using the ToughPower (TP-600)
We are dedicated to providing reliable and lasting solutions to your power needs. We enjoy the outdoors just as much as you, and wouldn't sell you something we didn't believe in ourselves. That is why we took no shortcuts when developing the ToughPower. With a superior level of safety, versitility and power, there isn't much the ToughPower can't do. The power is in your hands.
The ToughPower allows you to use multiple outputs simultaniously - even while charging. For us, this was a no brainer. On top of that, it displays current usage of the ToughPower for you to view from it's LCD touch screen interface. You can see the battery's current percentage, along with advance prediction technology to tell you how long it will last.
Skip to:
500W Pure Sine Wave Inverter
2 x Independant Fast Charge USB Ports
12V Anderson
12V CIG / Engel / Merit
500W Pure Sine Wave InvertEr
Unlike others on the market, we don't compromise. That's why we added a Pure Sine Wave Inverter that gives you 500W of constant power with up to 1200W peak power! That means you can run a laptop, TV, fan, and charge phones no problems at all - and pure sine wave means you won't damage your sensitive electronics!

The 1200W peak power rating means that for appliances rated above 500W and less than 1200W, the Inverter can supply power for short periods. Don't be shy, give it a go! The Inverter automatically shuts itself down if you try to over power it - No blown fuses, it simply shuts off the output power. Leave it a moment for it to rest and recover, then you can start it up again.
2 x Independant Fast charge USB Ports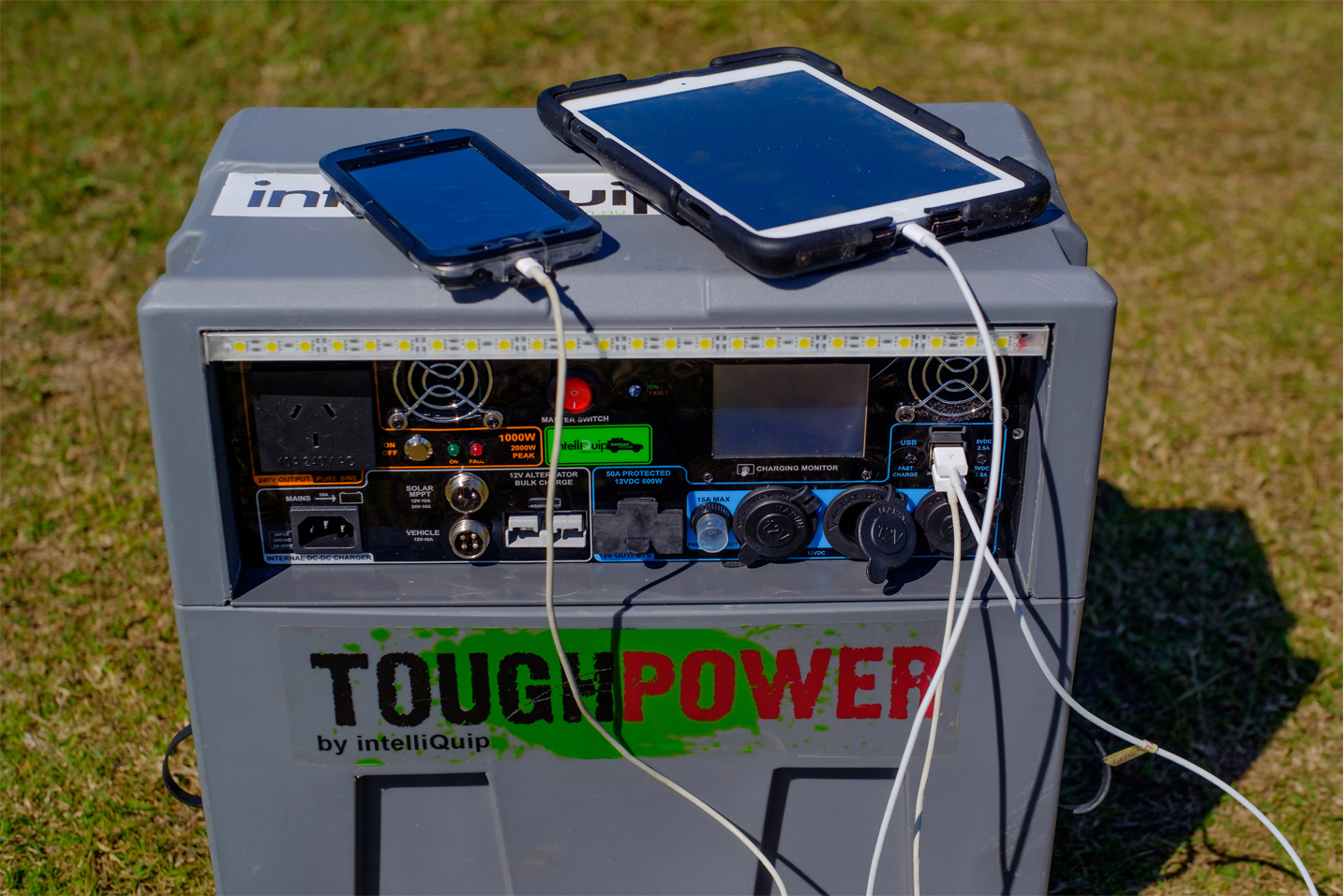 Often with dual USB charging ports, the charging speed is halved when adding another device. But with our 2 x Independant Fast Charge USB Ports, you'll be able to fast charge two devices with 2.5Amps each at the same time! You'll be able to keep your navigation and communication devices topped up when you out, and keep the kid's iPads fully charged for when you need some time out.
2 x 12V Anderson Outlet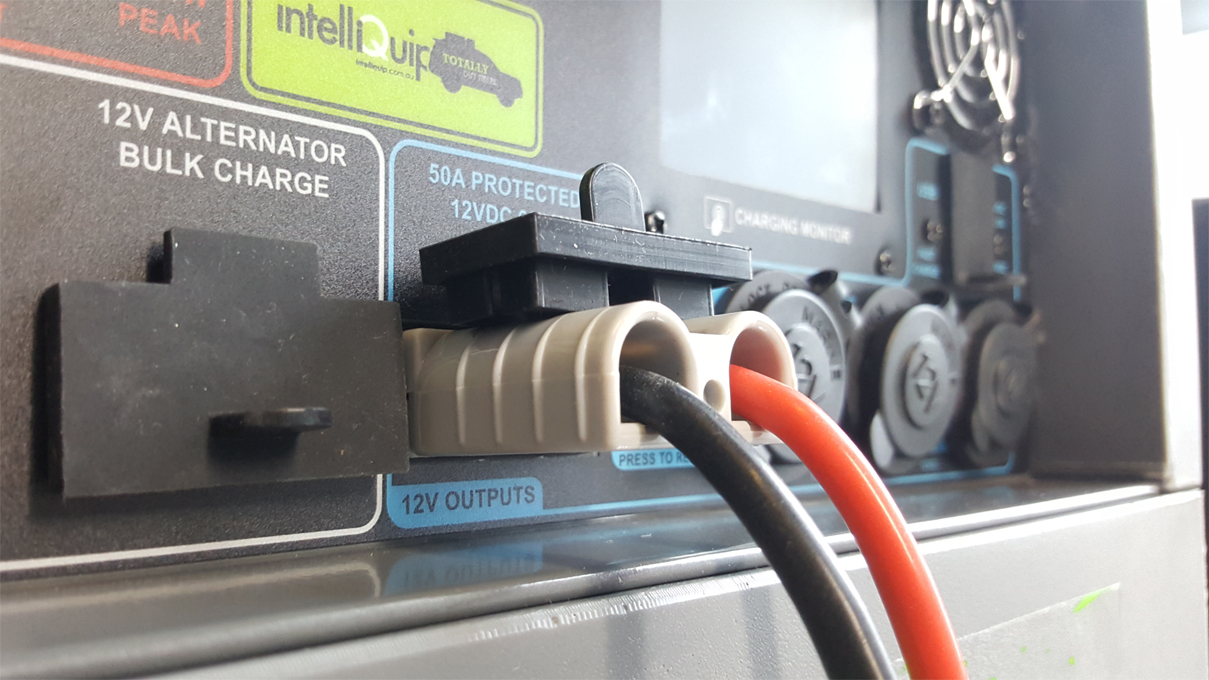 NEW PHOTO REQUIRED!!!!! THIS IS THE Dual model photo...
The 2 x 50A 12V Anderson Connectors provide high current DC power, perfect for running an air compressor or other high powered DC appliances such as a hot water system, stove/oven and kettle. They are protected with a 50Amp Self Resetting Circuit Breaker - so if you overload it and it shuts off, leave it a few minutes then re-connect.
12V CIG / ENGEL / MERIT OUTLETS

The 3 x 12V DC Outlet Sockets share a 15Amp Manual Reset Circuit Breaker.
The CIG Socket is ideal for low current devices with occassional usage such as LED lights and small chargers. The Engel and Merit Sockets are ideal for the higher current appliances that are permanently attached such as portable camping fridge/freezers and water pumps. The Engel and Merit Sockets have a stronger attachment mechanism so that the plug is held more securely and they are designed for higher current loads.
More Information
To view more in depth information, click a link below or view the brochure.
Charging
Outlets
LCD Screen
Safety
FAQs
ToughPower